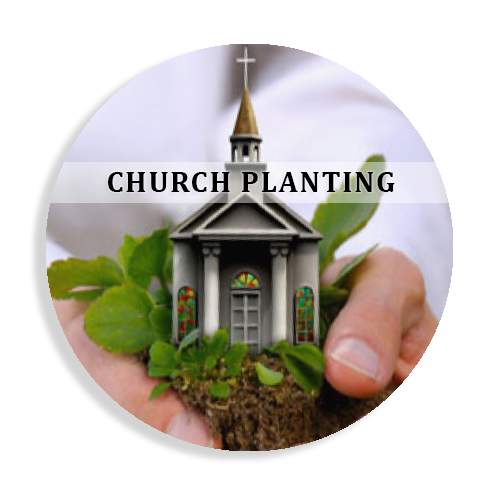 MOBILIZE YOUR CHURCH TO START NEW CHURCHES!
Your Church can be a Sending Church
Taking responsibility for a new church plant until the plant is self-sustaining, self-governing and self-propagating
Your Church can be a Supporting Church
Partnering with a church plant through prayer, short-term teams, and/or helping to provide for physical needs of the plant.
POSSIBLE CHURCH PLANTS
Sugarmill Woods area, Highway 200, North of Hernando, Holder (N. US 41), Spring Hill (South on US 19)
Church Planting
Rev. Stan L. Stewart, Leader
MINISTRY AIM
Motivate and equip churches to plant churches
MINISTRY DIRECTION
– Coach church planters/sponsoring churches
-Raise awareness of need
-Assist with Church Planter Network for support, fellowship and training on issues that affect church planting

Church @ the Hills
2 Civic Circle
Beverly Hills 34465
Worship Service:    10:30am
Pastor Phil Horne
Phone:  352.746-6171
New Life Church
6375 Windmere Rd.
Brooksville  34602
Location – Ridge Manor
Worship Service:  10:30am & 4:00pm
Pastor John Balogh
Phone:  352.444.4752
Email:  [email protected]
Pristine Baptist – Springhill
13241 Springhill Dr.
Spring Hills 34609
Location -Youth Center –  Hope Community Bible Church
Worship Service:  10:30am    
Pastor Emery L. Ailes
Phone:  718.877.7344
Email:  [email protected]
Mision Hispana Bautista Northcliffe
10515 Northcliffe Blvd.
Spring Hill 34609
Location – Northcliffe Baptist Church
Worship Service:  11:15am
Pastor Daniel Romero
Phone:  352.346.7946
Email:  [email protected]
New Life House of Refuge
12016 County Road 681
Webster, FL 33597
Phone: 352-573-8885
Pastor Buddy Snyder